Description
Glion SNAPnGO- Where Style Meets Practicality
As we get older, day to day activities don't seem to be as easy as they once were. Errands like going to the grocery store take more energy to complete the task and can easily become daunting. Whether you've suffered an injury or just can't walk the same distances that you used to with ease, that's where Mobility Scooters come into play. The beauty of the Glion SNAPnGO Portable Folding Mobility Scooter is how lightweight it is! In fact, it's the lightest mobility scooter in its class, weighing only 31 pounds without the battery with an impressive weight capacity of 300 lbs.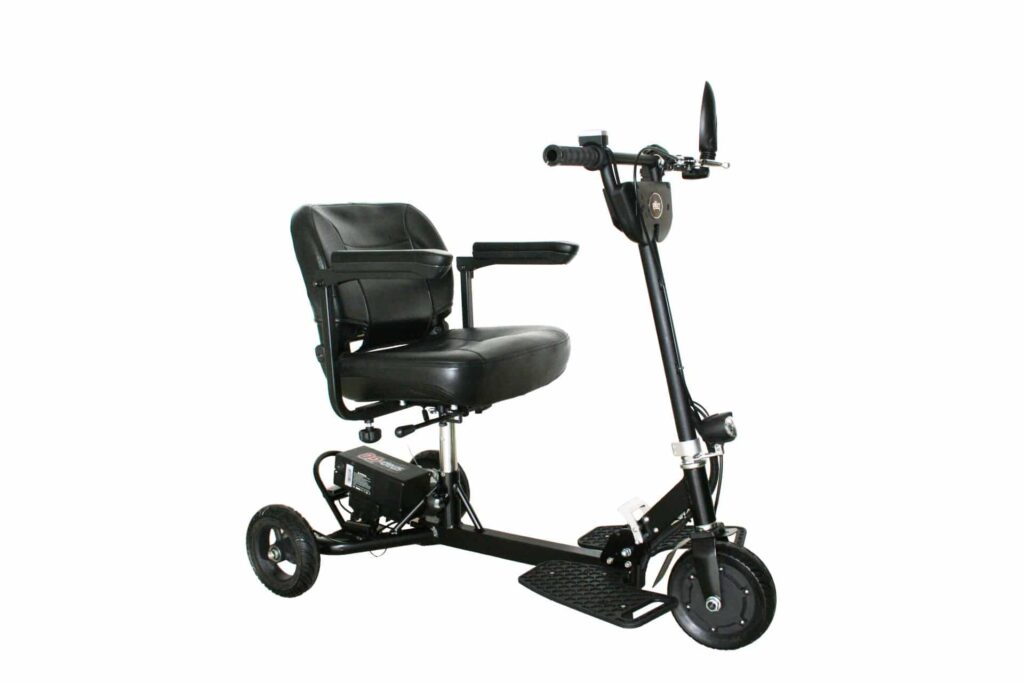 The SNAPnGo Scooter is Easy For Everyone
The Glion SNAPnGO portable folding mobility scooter is highly maneuverable and easy to drive, you simply press the right thumb control to go forward, the left thumb control for reverse, and squeeze the left brake lever to stop. It's much smaller than Power Wheelchairs and offer better mobility and convenience.
The release of the throttle engages an electronic motor brake for smooth stopping and precision control. The mechanical rear brakes will ensure additional stopping power when needed. When darkness falls, front and rear LED lights to help keep you safe. It has three-speed settings to accommodate various environments.
Now you don't have to worry about picking up heavy items or buying that expensive ramp or a lift. To set it up, step on the foot pedal to raise the t-bar and snap it into running position, insert the seat post to attach the seat. You're ready to go and enjoy life!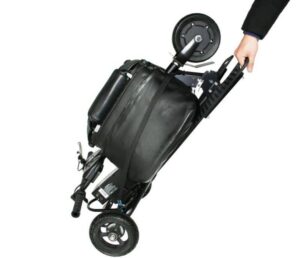 More Folding Mobility Scooters
While many items are on backorder and shipping times are rather uncertain in our industry, we love working with Pride Mobility! Take a look at their design of a Folding Mobility Scooter.
Listen to Ken's Testimonial
User Manual
Glion SNAPnGO Portable Folding Mobility Scooter