How The Global Shipping Crisis Started
It's hard to believe that nearly two years ago was the start of the Coronavirus pandemic. I distinctly remember during the first few weeks of lockdown, we discussed how long we thought it would last. My best guess was maybe at most, we'd be inside for 3 months. Yet here we are, in the middle of winter in 2021. Now with more COVID variants popping up than pimples when you're a teenager. While life slowly feels like it's returning to something that resembles "normal" we still have a worldwide shipping crisis at hand. Surely this isn't news to you, but we wanted to explain how it's affecting our industry. It's important to us to let our customers know how we are handling the ongoing shipping crisis.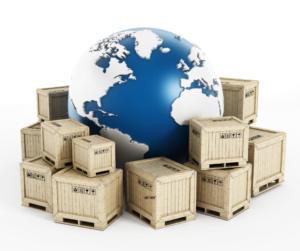 Shipping Delays  Are Affecting All Industries
The global shipping crisis is affecting the automobile industry, food supply chains, making of electronics, and so much more. If we try to pinpoint how it all started, it's clear the shipping delays coming from Asia are tied to the Coronavirus lockdown. Once we were all confined to the comfort of our homes, we started ordering online by the masses. Online ordering seemed like the best option to reduce trips to the store and avoid unnecessary COVID-19 exposure. Since we all spent more time in our homes, we stopped spending money on restaurants and services. Working from home, online shopping and increased computers sales all placed unprecedented demand on supply chains. Also, factor in worker shortages due to the pandemic which slows shipping even further. Now ports all over the world are backed up with container ships waiting to unload.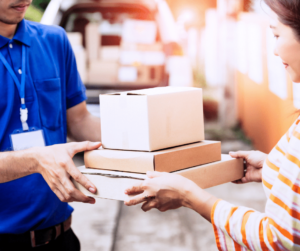 Inflation & Shipping Cost
According to a recent study published by the UN the future of shipping is looking rather bleak. The rate of a single shipping container has increased exponentially over the past 18 months. In fact, shipping container prices hit a record high in September of this year. Since around 90% of our goods are shipped via containers, we are beginning to see prices rising for every day items. A recent article from the Economic Times states that, "Even if plans to unload an extra 3,500 containers each week are implemented, the Los Angeles/Long Beach backlog is unlikely to clear before 2023." Smart businesses began to stockpile inventory to avoid the risk of shortages, but this often comes with the need for increased space to store the products which can also drive up costs.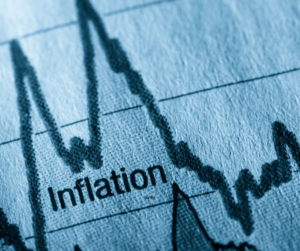 Product Backorders & How We Are Adjusting
At Independent Again, it is our number one priority to keep you safe and independent in the comfort of your own home. Since many of the products we specialize in like mobility scooters are on backorder, we monitor the lead times which are sometimes provided by our vendors. Lead times are always subject to change as well as shipping costs. Lead times include the time from ordering the product to when it will be shipped out. Unfortunately we can not always guarantee the arrival date of products ordered through our vendors. We do our best to send e-mail updates regularly. Lead times can range from 5 days to 6 months, while some are marked at 'To Be Determined' which are harder to specify.
Let Us Help
If you have any questions, give us a call or send an email to [email protected] to inquire about product availability. It is our sincere hope that we can help you in your mobility journey. We appreciate your patience if you have placed an order online with us as we are a small family owned and operated durable medical equipment company.